Hamilton Southeastern Schools

Parents should always have a role in their children's education – make your voice heard!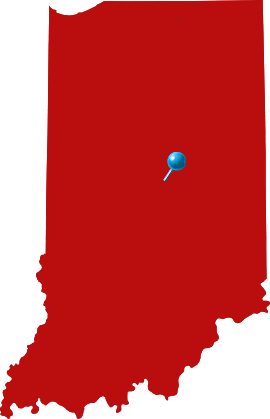 Hamilton Southeastern Schools will hold a School Board election for District 4 on November 8, 2022. District 4 voters will choose between Ben Orr, Julie Chambers (Incumbent), and Harry Delks.
Click each candidate's name to learn more about their priorities and positions.
Ben Orr is a registered Republican and has voted in Republican primary elections.
Orr supports parental rights stating "it's time to restore the most important partnership in education."
Orr wants to extend the time for public comments at School Board meetings and open time for topics not on the agenda, stating, "regardless of whether the board agrees with a member of the community, they deserve time to be heard publicly and address their tax paid board members."
Orr laments that school values no longer represent the community as schools have become "corporate" via continued expansion. He wants to "make education as local as possible."
Ben Orr is a father of 2 and commercial insurance agent.
Julie Chambers is a registered Democrat.
In response to the controversy about moving age-inappropriate books to the adult section of the library, Chambers said in an email that she saw "no reason to question the performance of her library board member."
Chambers promoted Banned Book Month, noting, "you can always read a banned book at home! Happy reading!"
When a constituent followed the required process to address the School Board about the promotion of drag to elementary students, Chambers responded that she was "not able" to add the item to the agenda and refused to allow the constituent to address the Board.
Julie Chambers is an attorney, the current President of Hamilton Southeastern School Board, and a mother of 2.
Harry Delks is a registered Democrat.

Delks says, "It is embarrassing to live in a state that thinks they should de-fund planned parenthood."

Delks voiced his support for Democratic New York Congresswoman Alexandria Ocasio-Cortez tweeting, "Don't change a thing. It's refreshing to see a real person in Congress."

Delks has also joked about suicide retweeting a satirical poll claiming, "given choice between Romney and Santorum, most voters choose suicide."

Harry Delks does not appear to have a website or campaign Facebook.
Harry Delks is a Facilities Director at Hamilton Southeastern Schools.
To confirm you live within School Board District 4, visit the Hamilton Southeastern Schools Board Districts map.
Paid for by Free to Learn Action. This website is a project of Free to Learn Action. It is not affiliated with, associated with, or sponsored by Hamilton Southeastern Schools. The official government website for the school board can be found here. | © Free to Learn Action 2022. All rights reserved.